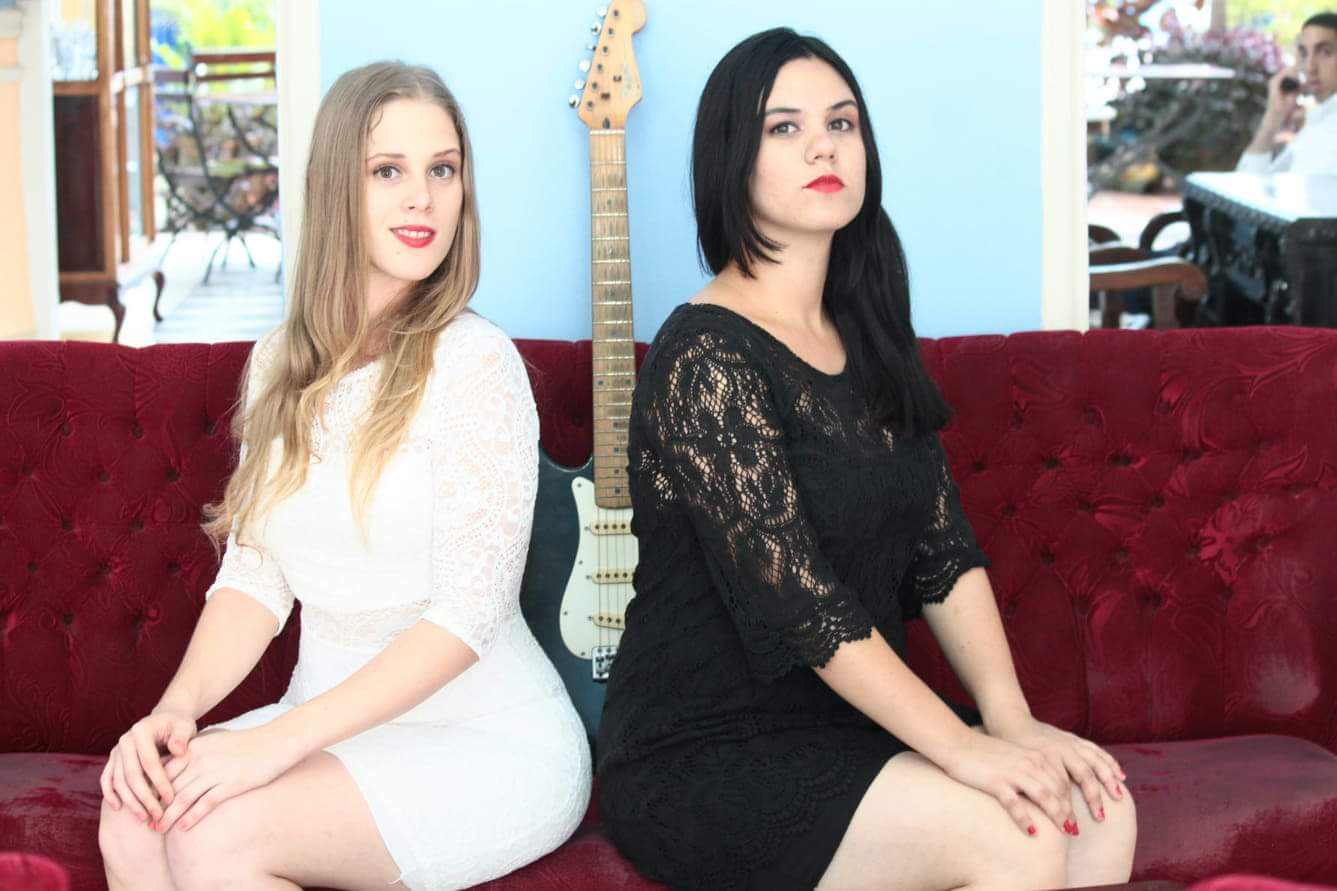 VIDEOS:


http://v.youku.com/v_show/id_XNDAxNTM0ODQ4MA==.html?x&sharefrom=android&sharekey=cc0e6b28f404639d7d044c65bca973f01
Soul is a fantastic female duo from Santi Spiritus, Cuba. These beautiful girls have an excellent performance that unifies energy, youth, and a successful way of combining different musical genres. They have an attractive repertoire and can entertain you whit an energetic and versatile show that allows work in different kinds of venues and can be adapted to the needs of every client.This Cuban duo can give you an unforgettable musical experience and entertain you at the same time. Soul Duo is your perfect choice if you need a passionate show and first-rate presentations.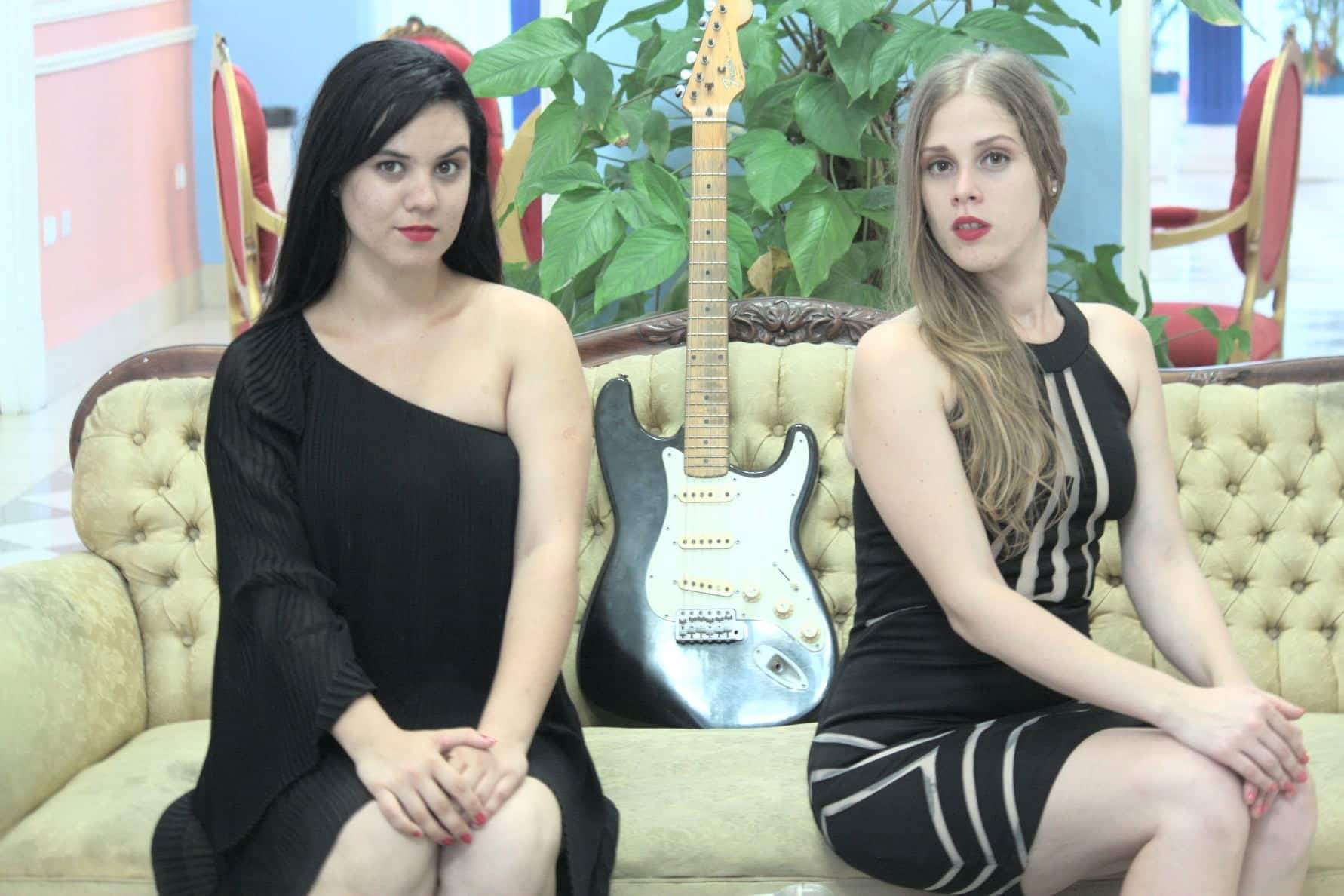 PERSONAL INFORMATION:
Name: Laura Morgado Sánchez
Nationality: Cuban
Activity: Professional guitar player and backing vocals
Age: 24 years Old
Height:1.68cm
Weight:65 kg
Language: English, Spanish
Name: Yenis De La Caridad Torres Jiménez
Nationality: Cuban
Activity: Professional singer, Guitar player and Keyboardist
Age: 24 years Old
Height:1.65cm
Weight:65 kg
Language: English, Spanish, Portuguese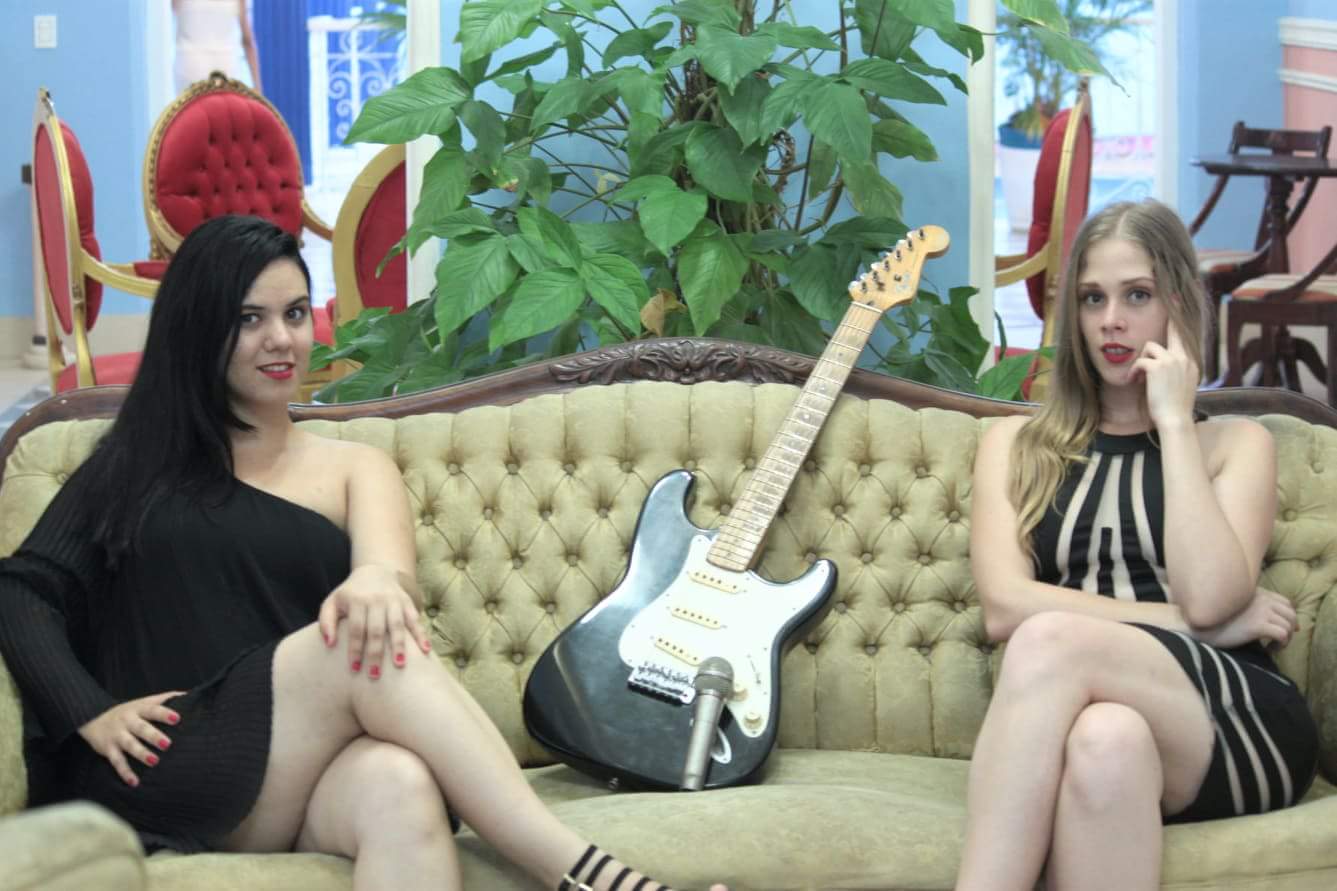 The Soul Duo began to work together in the year 2014. Both musicians are graduates of the national system of art education, with excellent results in their profiles. This duo has more than 4 years of professional experience working for national audiences and foreigners. These performers are able to play all kind of music going from the jazz, blues, oldies and American standards, to the most recent pop, rock, top 40, including the latin music and instrumental tunes. They are able to sing in different languages (Spanish, English, Portuguese, and Chinese-if the client request it-). This female duo is mainly focus in good music, modern looks and excellent performances, that′s why this girls will be your perfect choice for any venue.
1.
WORK EXPERIENCE:
- Trinidad, Cuba: Yesterday Bar, Segarte Ruins Restaurant
- Havana, Cuba: Meliá Habana Hotel, Habana Libre Hotel, Parque Central Hotel, Sauce Cultural Centre.
- Varadero, Cuba: Punta Arena Hotel, Marina Pala Hotel, Meliá Varadero Hotel, Blau Varadero Hotel.
SONG LIST:
(4 sets example)
Set 1
1. Hello…..Adele
2. Perfect….Ed Sheeran
3. A son for you……Ray Charles
4. I'm not the only one…..Sam Smith
5. Seven Years…….. Luka Graham
6. Shimbalaie……… Maria Gadu
7. Someone like you….. Adele
8. Lullaby of bird land….. Ella Fitzgerald
9. Half of my heart…….. John Mayer
10. La Fortuna……..Tommy Torres ft. Diana Fuentes
11. All of me……….John Legend
12. Don't know why……. Norah Jones
13. Killing me softly…… Roberta Flak
14. Filling good….. Nina Simone
15. Talking to the moon….. Bruno Mars
16. Sunrise……. Norah Jones
17. Michelle……. Beatles
18. If I were a boy….. Beyonce
19. Impossible….. James Arthur
20. Come away with me….. Norah Jones
Set 2
1. Hotel California…… Eagles
2. What's up…… 4 non blondies
3. Creep….. Radiohead
4. Wish you were here….. Pink Floyd
5. Country Road….. John Denver
6. Nothing compares to you….. Sinead O'Connor
7. Woman no cry…. Bob Marley
8. Back to black…. Amy Winehouse
9. Twist and Shout….. Beatles
10. Dust in the Wind…… Kansas
11. Clocks….. Cold Play
12. Over the rainbow….. Judy Garland
13. While my guitar gently weeps…. The Beatles
14. Reckoning song…… Asaf Avidan
15. Take me to church…. Hozier
16. Going to California…. Led Zepelin
17. Zombie….. Cranberries
18. Knocking on havens doors…. Bob Dylan
19. Blowing in the wind…. Bob Dylan
20. Ne me quitte pas…. Jeque Breld
Set 3
1. No one…… Alicia Keys
2. Girls like you….. Maroon 5
3. Try everything….. Shakira
4. Shape of you….. Ed Sheeran
5. Addicted to you…. Shakira
6. Apologize….. One Republic
7. Thank you….. Dido
8. Attention….. Charlie Puth
9. Monday Morning….. Melanie Fiona
10. Crazy….. Gnarls Barkley
11. Runaway….. Bruno Mars
12. Domino…… Jessie J
13. How deep is your love….. Calvin Harris
14. Want to want me….. Jason Derulo
15. I feel it coming…. The Weeknd ft. Daft Punk
16. Move like Jagger…. Maroon 5 ft. Cristina Aguilera
17. Whatever it takes….. Imagine Dragons
18. Back to you….. Selena Gómez
19. Meant to be…. Bebe Rexha ft. Florida Georgia Line
20. We dont talk anymore…. Selena Gómez ft. Charlie Puth
21. Sorry….. Justin Bieber
Set 4
1. Bailando….. Descemer Bueno ft. Enrique Iglesias
2. Carnaval….. Celia Cruz
3. La Bamba….. Los Lobos
4. Havana….. Camila Cabello
5. Quizás Quizás…. DR
6. Hey mama…. Pitbull, J Balvin ft. Camila Cabello
7. La vida me cambio… Gente de Zona ft. Diana Fuentes
8. Nadie ha dicho….. Laura Pausini ft. GDZ
9. Despacito….. Daddy Yankee ft. Luis Fonsi
10. Chan Chan…. Buena Vista Social Club
11. New Rules…… Dua Lipa
12. All in line…….Cristina Aguilera ft. Demi Lovato
13. Don't say you love me…..Fifth Harmony
14. I still haven't found what I'm looking for…. U2 ft. Buena Vista Social Club
15. Wolves…..Selena Gómez
16. I like it….. Cardi B, J Balvin ft. Bad Bunny
17. Lágrimas negras…. Miguel Matamoros
18. Cómo fue….. Benny Moré
19. Convergencia….. Marcelino Guerra
20. When we were Young…. Adele