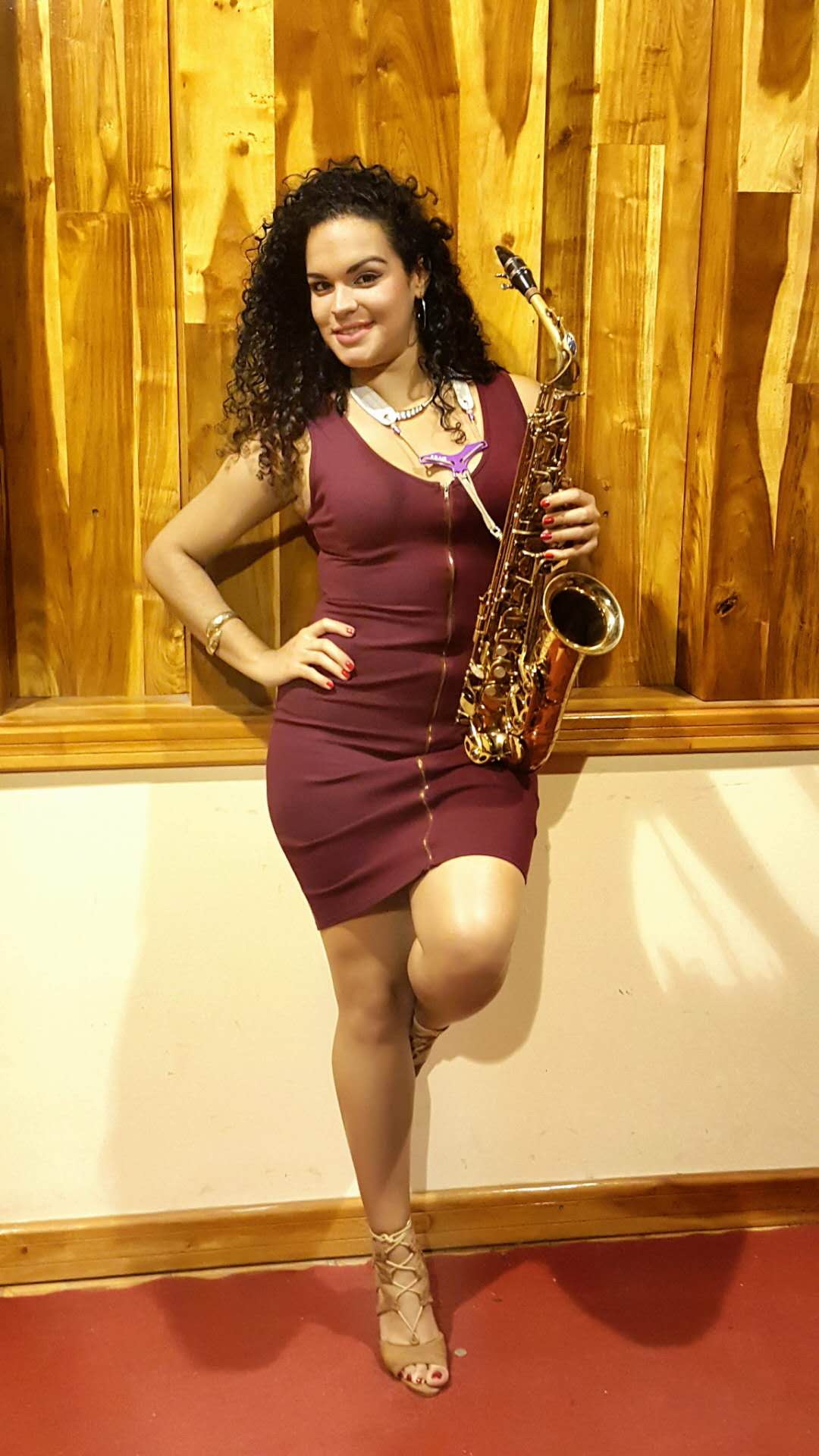 VIDEOS:


http://v.youku.com/v_show/id_XNDAxNTM0MjUzNg==.html?x&sharefrom=android&sharekey=39b0bcf2c4cbfcb3b7e1766b3470839b3
Elizabeth (Eli) Padrón Figueredo is an exceptional singer from La Habana, Cuba, who can give you a high quality performance. Eli is an excellent singer with a beautiful voice, and a talented sax/clarinet player. As a well-trained musician, this girl is able to sing in a broad range of musical styles such as Jazz, Blues, American standards, Latin, Pop, and Cuban traditional. She can sing in English, Portuguese, Spanish, and also can add tunes in Chinese if the client requests it. This Cuban singer can give you an unforgettable musical experience and entertain you whit a passionate show that involves first-rate presentations and greats memories for your guests. Eli is your perfect choice for any venue.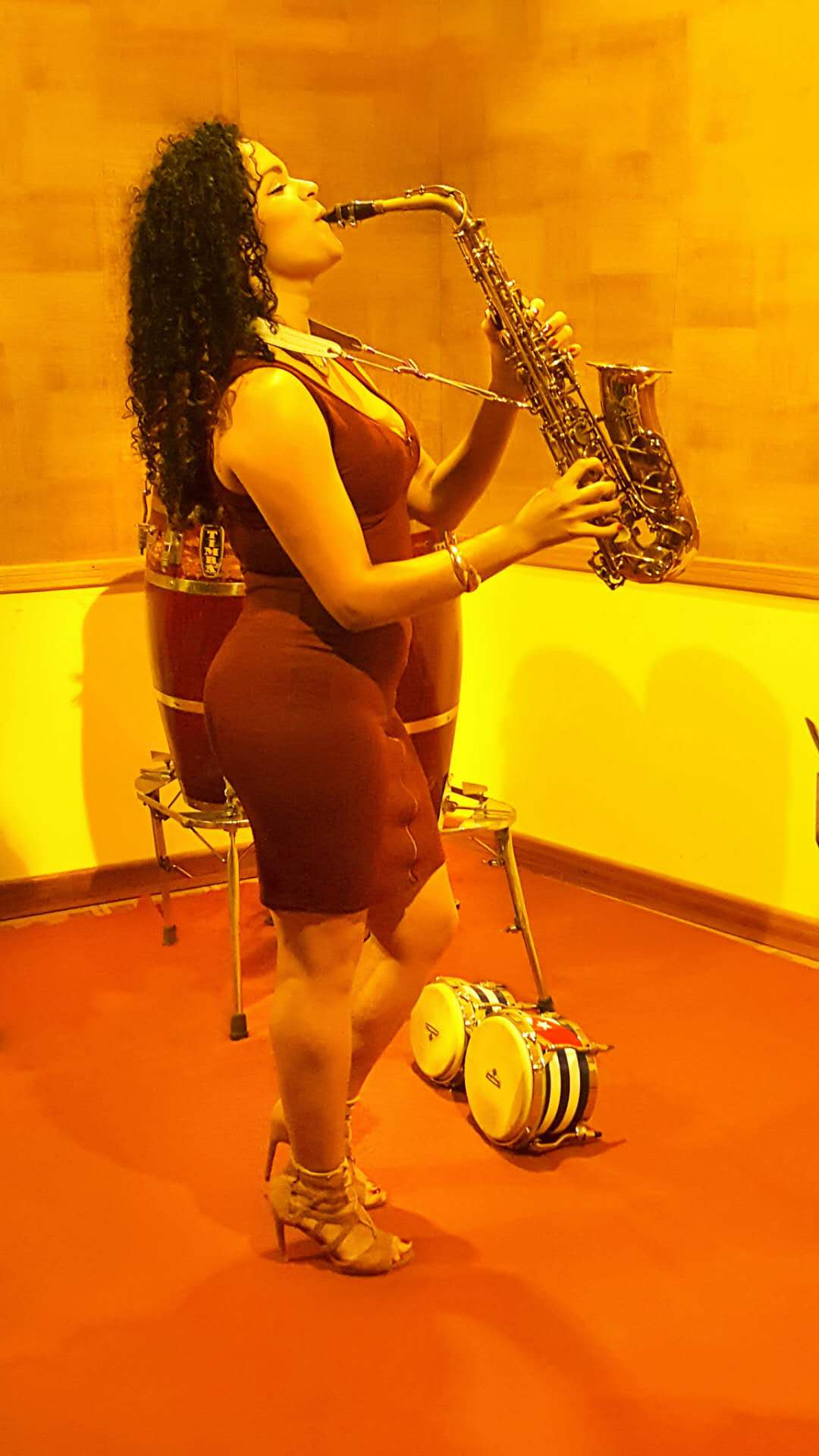 1. PERSONAL INFORMATION:
Name: Elizabeth Padrón Figueredo
Nationality: Cuban
Activity: Professional singer and clarinet/sax player
Age: 23 years Old
Height: 1.68cm
Weight: 62 kg
Language: English, Spanish, Portuguese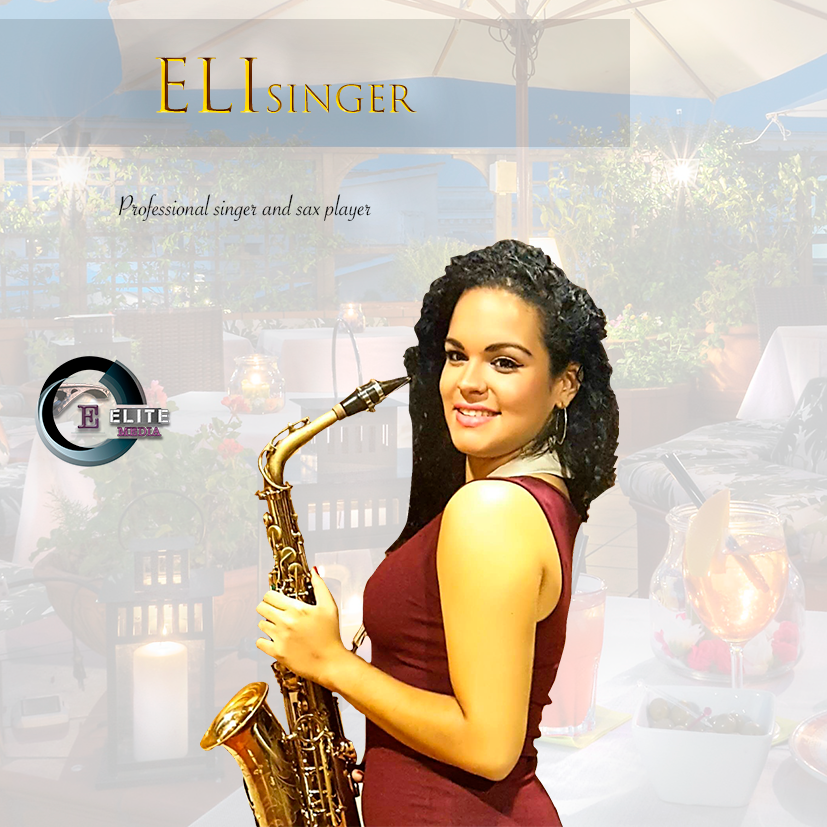 Eli is a singer and a well-trained clarinet/sax player. She has an academic musical formation and is able to play and sing all kind of music going from the jazz, blues, oldies and American standards, to the most recent pop, rock, top 40, including the latin music and tunes in foreign languages (English, Portuguese, and Chinese- if the client request it-). She can work as a soloist or be part of any band, duo, etc. Eli is mainly focus in good music, modern looks, and excellent performances, that′s why this singer will give to your guests an excellent show and remarkable memories.
1. WORK EXPERIENCE:
- Sax accompanist of renowned singers and instrumentalist in Havana City.
- Lobby sax/singer, Hotels in Havana, Cuba.
- Vocalist and saxophonist, Jazz & Tradition Band.
- Vocalist and clarinetist, Emilio Morales y Los Nuevos Amigos Band.
- Vocalist and clarinetist, Natural Trio.
- Concerts whit the renowned trombonist Eduardo Sandoval and Habana Jazz Band.
- Concerts whit the renowned Cuban singers Jessie Valdés and Leyanis Valdés.
- Collaborations as a Singer, Cubanísimas Female Jazz Band.
- Vocalist in Salsa, Mambo y Cha cha chá Show, whit Joven Jazz Band.
- Director of Toques de Madera, Clarinet Female Trio. Presentations in several concerts and events.
- Singer, Sax and Clarinet, Tez de Miel Duo. Work in Hotel Lobbies and special events.
2. SONG LIST:
1 Adiós felicidad Ela O′Farrill
2 Añorado encuentro Vicentico Valdés
3 Abeja al panal Juan Luis Guerra
4 Alma mía María Grever
5 Alardosa Enrique Jorrín
6 Alfonsina y el mar Ariel Ramírez
7 ámame como soy Pablo Milanés
8 Amnesia Armando Manzanero
9 Allí Osvaldo Farrés
10 All the things you are Jerome Kern
11 Ayer Gloria Estefan
12 Back to black Amy Winehouse
13 Bésame mucho Consuelo Velázquez
14 Bemba colorá
15 Bilongo Rodríguez "Fife"
16 Body and soul John Green
17 Canción de un festival César Portillo
18 Capullito de Alelí Rafael Hernández
19 Careless whisper
20 Chan-chan Francisco Repilado
21 Chica de Ipanema Tom Jobim
22 Chega de saudade (No more blues)Tom Jobim / Vinicius de Moraes
23 El bodeguero Richard Egües
24 Cry me a river
25 Crazy Patzy Cline
26 Cómo fue Ernesto Duarte
27 Como un milagro Juanito Márquez
28 Contigo aprendí Armando Manzanero
29 Contigo en la distancia César Portillo
30 Con los años que me quedan
31 Corcovado Tom Jobim
32 Danzonete Paulina álvarez
33 Diamond
34 Desafinado Tom Jobim
35 Deja que siga sola Marta Valdés
36 Día de domingo Michael Sullivan & Paulo Massadas
37 Drume negrita Eliseo Grenet
38 Dos gardenias Isolina Carrillo
39 En nosotros Tania Castellanos
40 El cuarto de TulaSergio Siaba
41 El manisero Moisés Simons
42 El yerberito Lino Frías
43 Every breath you take The Police
44 Fever
45 Guajira Guantanamera Joseíto Fernández
46 Hello Adelle
47 Hoy Gloria Estefan
48 Idilio Alberto "Titi" Amadeo Rivera
49 Insensatez (How insensitive) Tom Jobim / Vinicius de Moraes / Norman Gimbel
50 I don′t know why Norah Jones
51 Inolvidable Julio Gutiérrez
52 I will survive
53 Just the way you are Billy Joel
54 Killing me softly Charles Fox
55 La engañadora Enrique Jorrín
56 La sitiera Rafael Hernández
57 La gloria eres tú César Portillo
58 La rosa oriental Ramón Espigual
59 Lágrimas negrasJoseíto Fernández
60 La última noche Bobby Collazo & Orlando Fierro
61 Let it be
62 Lullaby of birdland George Shearing
63 Llanto de luna Julio Gutiérrez
64 Me voy pa′l pueblo Mercedes Valdés
65 Mi amor fugaz Benny Moré
66 Mía Armando Manzanero
67 Misty Errolll Garner & Johnny Burke
68 Mi historia entre tus dedos
69 Mil congojas Juan Pablo Miranda
70 Mi mejor canción José A. Méndez
71 Mucho corazón Enma Elena Valdemat
72 My funny Valentine Am.Lorenz Hart and R. Rodgers
73 My one and only love R. Mellin and Guy Wood
74 New York, New York John Kander y Fred Ebb
75 Night and day Cole Porter
76 Noche cubana César Portillo de la Luz
77 Noche de ronda Agustín Lara
78 Nosotros Pedro Flores
79 No puedo ser feliz Adolfo Guzmán
80 Oh vida Ricardo Pérez
81 Obsesión Pedro Flores
82 Para vivir Pablo Milanés
83 Pensamiento Rafael Gómez
84 Piel canela Bobby Capó
85 Piano man Billy Joel
86 Plazos traicioneros Luis Marquetti
87 Por causa de vocé Tom Jobim
88 Qué te pedí
89 Qué sabes tú
90 Quiéreme mucho Gonzalo Roig
91 Quimbara
92 Quizás quizás Osvaldo Farrés
93 Remolino Amaury Gutiérrez
94 Sabor a mí álvaro Carrillo
95 Stand by me
96 Silencio Rafael Hernández
97 Si llego a besarteLuis Casas Romero
98 Si te contara Félix Reina
99 She will be loved Adam Levine
100 Someone like you Adelle
101 Solamente una vez Agustín Lara
102 Somos novios Armando Manzanero
103 Son de la madrugada Adalberto álvarez
104 Son al son César Portillo
105 Son de la loma Miguel Matamoros
106 Summertime Ira & George Gershwin
107 Tal vez Juan Formell
108 Teatro
109 The man I love Ira & George Gershwin
110 Tres palabras Osvaldo Farrés
111 Tu recuerdo
112 Tú no sospechas Marta Valdés
113 Tú me acostumbraste Frank Domínguez
114 Tú, mi delirio César Portillo
115 Veinte años María Teresa Vera
116 Ves Sin Bandera
117 Voy a apagar la luz Armando Manzanero
118 Wave Tom Jobim
119 When I fall in love Edward Heyman and V Young
120 Yolanda Pablo Milanés
121 Yesterday John Lennon / Paul McCartney
122 Y tú qué has hecho Eusebio Delfín
123 You are beautiful